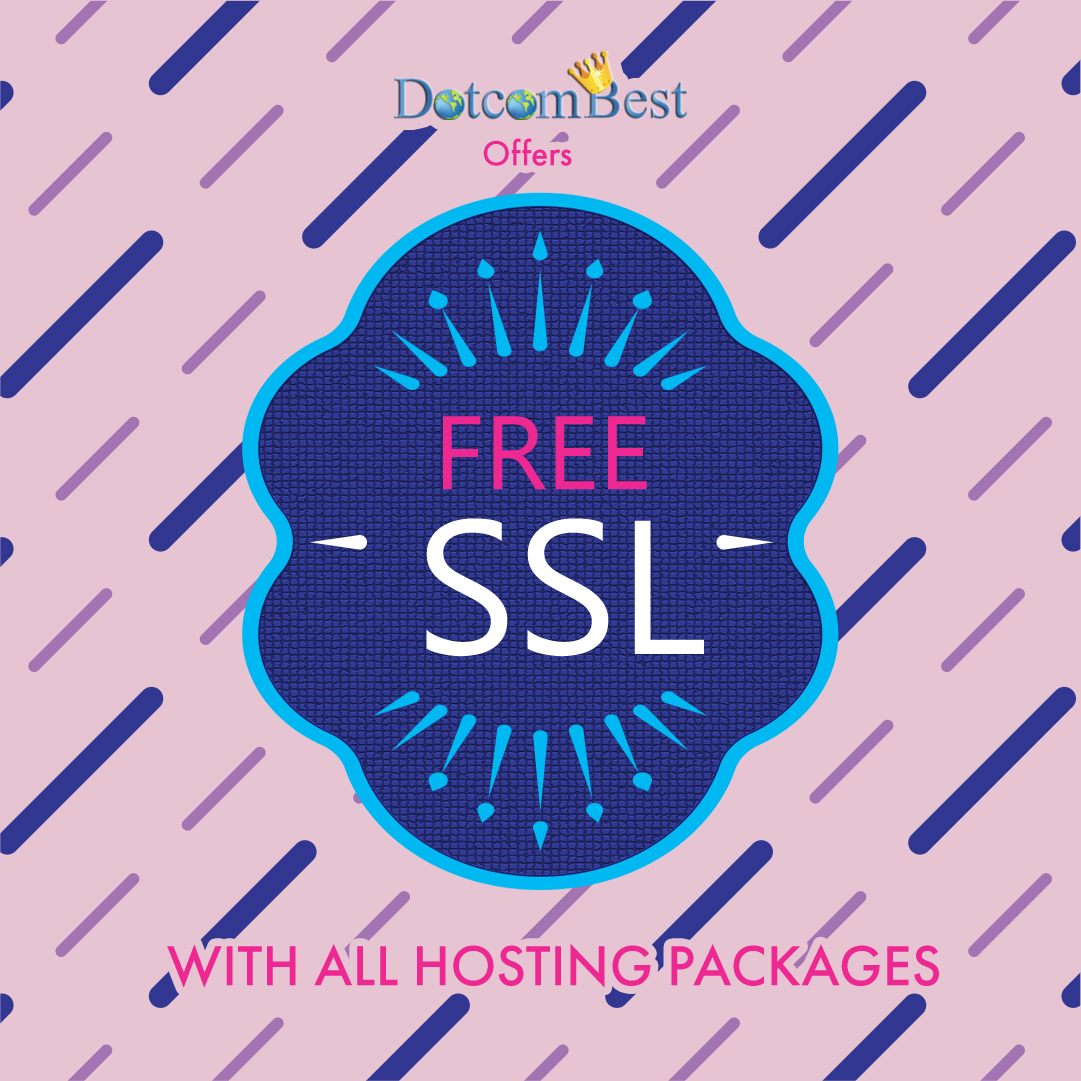 Now get free SSL Certificate with purchase of any hosting packages. Top reasons why you should have SSL installed:
SSL gives your website quick ranking boost.
Data transmitted over a secure connection will be encrypted with the strongest available algorithms.
Telling customers that security is your highest priority.
Get your hosting plan today!