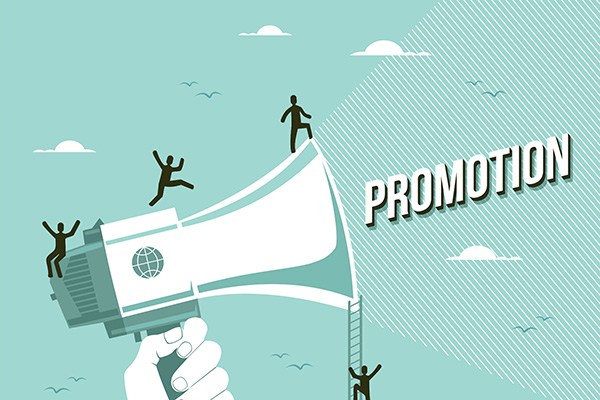 You set up a website in which you have invested a lot of effort, but you realize you do not have as many visitors as you expected? Unfortunately, acquiring traffic to a website is not something automatic, at least not initially. Read this article and find 12 effective ways to increase your web traffic!
Above all, it is important to understand that acquiring sustainably traffic is an exercise that requires a long-term vision. Whichever approach you adopt, be prepared to devote the time, effort and even money.
1- ADOPT AN ORGANIC SEO STRATEGY (SEO)
This method is so obvious that we will tackle first. This is one of the forms of the most constant and most reliable traffic because once won, it requires no effort. However, it is wrong to consider SEO as a "free" traffic source because it requires a significant investment of time! Moreover, the effort invested in your SEO optimization will not produce the results that the medium to long term. It should also be aware that search engines like Google regularly change their algorithms which requires monitoring and regular updates to your SEO strategy.
2- ESTABLISH A PAID ADVERTISING CAMPAIGN
The purchase of keywords, the advertising on social media or "Display" ads are effective ways to build a brand image or to attract visitors. Choosing your advertising platform will depend on your goal and the audience you want to target. Remember that traffic from advertising must be considered a transient traffic. Fittingly, the advertising traffic stop from the moment or your campaign will end.
3- USE RE-MARKETING
In the same way as the previous point, re-marketing is an advertising approach which can be particularly effective. After installing a tracking code, you'll be able to target people who have visited your site in the past. You can put forward a more specific and relevant message. It is a way of offering a former visitor a chance to return to your site.
4- BUILD EMAIL LISTS
The email lists can take time to build, but they have many benefits. Indeed a list of email can be monetized or used in multiple ways. For example you can collect the email addresses of people visiting your blog and send them your new posts by email in order to keep them coming back to your website. You will soon realize that sending regular emails will significantly increase your web traffic.
5- REFERRALS DEVELOP ITS TRAFFIC
It's not the easiest element to develop, but the referral traffic can be particularly powerful when in place. As its name suggests, it involves placing on another site, a link to your site. There are different ways of developing this type of traffic. For example, by positioning yourself as an expert, you may be asked to contribute to other websites related to your industry. This then gives you the opportunity to refer to your own site. Besides generating quality traffic to your pages, you will also increase the authority of your domain name in the eyes of search engines.
6- CHECK IF SITE IS SUITABLE FOR MOBILE
If your website is not (yet) suitable for mobile, it is clear that this should become a priority. For several months now, mobile navigation has exceeded that of desktop and it would be a mistake to ignore this reality. Keep in mind that any content that is not optimized for mobile is now penalized by the search engines. The fact of ensuring that your website is adapted to mobile format will have some impact on your web traffic volume.
7. OPTIMIZE YOUR PAGE LOADING SPEED
If the loading time of your website is too long, there is a good chance that your visitors drop out their visit to your site. This should also be reflected in a bounce rate particularly high. To avoid this, be sure to optimize the technical aspect of your pages for example by reducing the size of your images, simplifying the structure or by limiting the use of complex and non-optimized features.
8. COLLECT AND ANALYZE YOUR PERFORMANCE DATA
Tools like Google Analytics allow you to collect and analyze extensive data on the origin and behavior of visitors to your site. It is important to keep an eye on your metrics regularly to ensure that you generate consistent performance. This will help you identify the most popular sources of traffic for your site, any gaps, but also to identify new acquisition opportunities.
9- DO SOME RESEARCH ON YOUR COMPETITORS
Analysis of competition and, more broadly, the analysis of your industry should be a pillar part of your acquisition strategy. The fact analyzing tactics and strategies used by your competitors can establish benchmarks to identify your own strengths and weaknesses. It is important to keep in mind that your competitors are critical sources of information for your own analysis.
10- CREATE THE SHAREABLE CONTENT
In the age of social media, the interaction around shared content have become commonplace. In this perspective, the content you create should be easily shareable for your readers to spread easily in your place. To do this, do not hesitate to associate your content with catchy headlines and powerful images. Everything must be done to attract the attention of users and encourage them to disseminate their own content organically.
11- POSTING MORE OFTEN
The fact of publishing content regularly will allow you to naturally increase your traffic, but also to keep your readers engaged longer and give them a reason to visit your site more often. Producing more varied content will also allow you to reach a larger and qualified audience.
12. READ AND BE INFORMED
An acquisition strategy should not be seen as a linear and static process, but must instead be adjusted over time. For this, it is crucial to keep abreast of changing trends and tools by regularly consulting blogs or specialized information sites. The right approach is to diversify its sources of information and to register for newsletters to maintain and develop its expertise.
Contrary to what some might believe, there is no magic formula for a successful acquisition campaign on the web. This is precisely why you should diversify your tactics to be able to identify those that work best for your site. Whether in formats or tools, do not hesitate to vary your while prioritizing the most relevant initiatives. Diversify, measure, compare: this is the key formula to put in place a strategy to complete acquisition, effective and sustainable.